EVENT WILL START IN
Sysplex Filmmaking Workshop is coming in 2016. The date of workshop is adapted to the needs of participants.
Register now with early bird discount! 
WORKSHOP INTRODUCTION
Who we are and what you ill get in this workshop
SYSPLEX Filmmaking Workshop is a 3-day, intensive, hands-on workshop for current and future filmmakers
who want to learn fast, simple and effective filmmaking techniques.

Register with early bird registration on discount prices.
Buy now! Reserve your seat!
DAY 1: FRAMING YOUR IDEAS
Shot types
Physology behind shots
Moving image: Parallax
Types of camera moves
How camera moves emphasize emotion.
Camera handling
Hands-on dolly, slider, crane, gimbal.
Teamwork: Shooting of a scene with different techniques.
DAY 2: THE ACTION SCENE
We are planning, and shooting and editing and action scene.
Planning a complex scene: shots, movements, production plan
Teamwork: Shooing the scene, one part each teams

Using the RED Epic Dragon cameras
gimbal, crane, dolly
Drone for Aerials.
DAY 3: POST-PRODUCTION DAY
Introduction to editing, Edit types
Tips & tricks how to plan your shoot to be editable
Teamwork: Edit of a complex action scene
Introduction to color grading and how to mach different cameras
VFX: cheap tricks that looks expensive: Multi layer crowd, time-slice, carousel camera
Teamwork: plan and shoot a scene for vfx
Teamwork: edit and composite a vfx scene
PRICE TABLE
You can reserve your seat with early bird registration on discount prices.



Sysplex: What we are good at
In the past ten years we've made four feature films, various shorts and many-many TV and internet commercials.
We work with high-routine, award-winner experts (4 Goldeneye Awards)
We use professional technology which guarantees cinema quality
International festival appearances and awards: (Los Angeles Short Film Festival, Cannes Film Festival Short Film Corner, Kingston NY Film Festival, Catalina Film Festival California, ÉCU European Independent Film Festival, Cinfefest)
sysplexfilm.com
Filmmaking for the future filmmakers
The workshop includes on-location hands-on camera work and consultation, as participants work together in teams to complete individual tasks.

Participants will be able to work with professional cinema grade cameras (like the RED EPIC Dragon 35mm digital cinema camera) using various grip equipment (4K Drone, Freefly Mövi) and try out professional color grading solutions (like Assimilate Scratch system).

Pre-requisites:
None. But we ask all participants to answer to a questionnaire to let us adjust the style of the class to their needs and create the teams accordingly.
Best film practices
It focuses on the fundamental, sensible, easily applied skills. Participants will quickly become adept at real-world situations through demonstrations, Q&A's, and hands-on practices.

You will learn the tips and tricks to creating cinema grade results without a big budget.

Our philosophy is to demystify filmmaking by teaching easy-to-learn and practical-to-use techniques. We emphasize hands-on practice over textbook theories.

Ideal for first time filmmakers, professional and amateur photographers who want to expand their knowledge and anyone interested in filmmaking.
Our instructors are experienced filmmakers, they have been working in the field of commercial television programs for over 10 and 15 years.
Started his film career as a teenage reporter at the Hungarian National Television. Peter's interest in filmmaking culminated after the completion of his first short film when he was 17. 'Blackout' won many Hungarian and International awards and accolades. During is freshman year at university he directed another short film 'Contrast' which was in competition at the Hungarian Film Week, becoming and still being the youngest entrant director ever.
In 2008 he became the co-founder of Sysplex, a company with the profile of production, post-production and camera rental services. As a producer he has worked on many feature films, short films and commercials. His company co-produced the first Hungarian feature length thriller and the first Hungarian 3D feature films.
He produced and directed many Hungarian and international TV and internet commercials and short films.
"Our films, Choice 3D and Blood and High Heels premiered at the Cannes Film Festival; The Chronicler screened in the official program of the Catalina Film Festival California, Split Perfect got an Academy Award Qualification and selected for the Los Angeles Short Film Festival. Our latest short film, Banned Music premiered in Los Angeles in late 2014."
He's currently working on two horror feature films and on a thriller called 3Lives starring Thora Birch.
Work and other memberships

co-CEO, producer at SYSPLEX Ltd.
CEO – SYSPLEX Film Ltd.
Member of the Hungarian Film Academy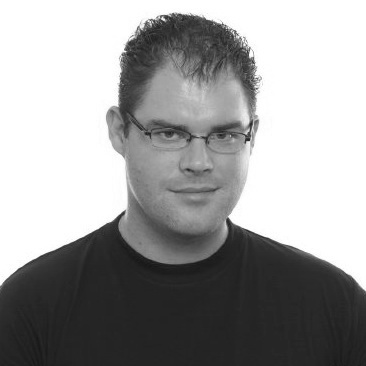 My name is Zsolt Fekete, I'm the production manager at Sysplex Film and Media. I've been making films for over 12 years. I've taken part in various productions, from television programs through feature documentaries and a number of commercials. I believe in quality filmmaking, where creative concepts meet smart solutions. I studied media skills in college, but these solutions come from the experience I've gained through the years, which I wish to share at the seminars.